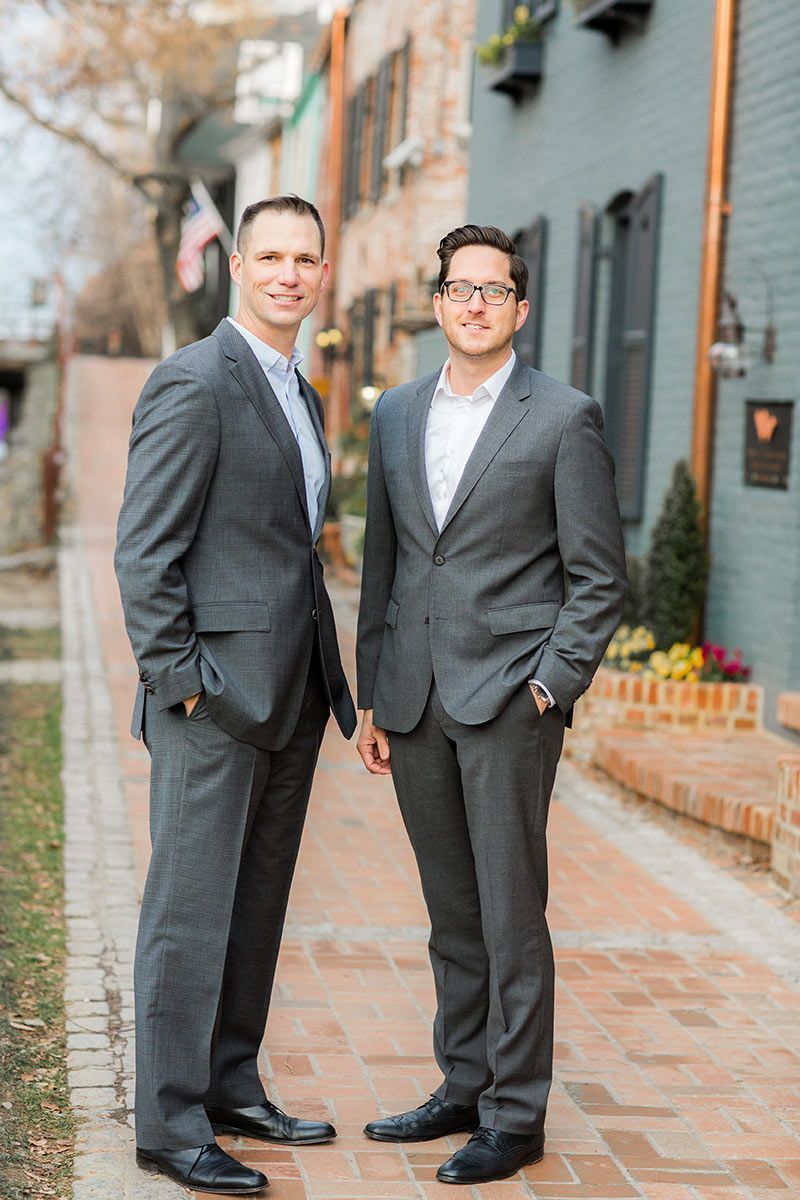 Urban Brokers
Recent Reviews
---
Kindest, most committed, and most informed agents we have ever met
In the past five years, we have bought two homes and sold one. In 2010, we decided to move out of DC and buy a home in Silver Spring. Then, late last year, we decided to sell our home and purchase a new one. For all three transactions, we have had the amazing Mark Meyerdirk as our real-estate agent. As anyone who has been through the process knows, buying and selling real estate can be stressful. For us, the easiest part was engaging Mark to represent us. Bringing him on board was the best decision we could have ever made. Mark is one of the kindest, most committed, and most informed agents we have ever met. Throughout our real-estate transactional process, he offered us honest advice, responded at a moment's notice to our questions, was ready and willing to show us properties whenever we were free (mainly evenings and weekends), and always provided us with realistic expectations founded in sound research and knowledge of the markets we were entering and exiting. In the end, Mark spent many long hours with our whole family—escorting us, our parents, our daughter, and close friends—to and from the neighborhoods where we were looking to buy. He was extremely punctual, patient, and thorough in walking us through properties, never once making us feel in the least bit pressured into making a decision with which we were uncomfortable. At a time of great unpredictability in the real-estate industry, Mark helped us pull off something seemingly impossible: finding our dream home and lining up a buyer for our outgoing home at the same time—and that too within a few short weeks of our initiating our search. He sold our property in record time, handled any issues that arose with extraordinary finesse, and expertly negotiated a tremendous deal on both our old and new homes. At every turn, Mark was available to us to address our real-estate needs, bending over backwards and working around the clock to get our deals done. We simply could not have asked for better representation. Our only hope is that Mark is still brokering real estate in the area when we sell our home in thirty years and retire to the Caribbean!
Zerxes Spencer & Eric James
The whole thing was seamless and easy
Mark was great.  We met to go through the process, discuss finances, and talk about what I wanted.  He provided advice on the type of place he would recommend.  The next weekend we were off!   I am decisive, so Mark put together a list of 10-12 places to visit at varying price points and locations to get the lay of the land, then I went to another 10-12 that weekend.  I settled on two places I'd consider making an offer on and we went back to both Tuesday evening.  That night we strategized about an offer on one, put it in, and after some negotiating it was accepted the next day.  Mark also had referred me to 2-3 mortgage brokers and gave me advice on each, so I was ready to go with financing.  The whole thing was seamless and easy.
Trustworthy and knowledgeable Realtor
We have learned so much from Mark throughout the three-month journey to find our new home. Thankfully we made the first decision right, choose an honest, trustworthy, and knowledgeable Realtor. We have a lot of horror stories of other Realtors we interacted with during the "offering phase" of the buying process. Believe me when I say, there are a lot of deceitful "Realtors" in the DC metro areas and having Mark as a knowledgeable professional to guide us through the process was invaluable. Mark took the time to ask us the right questions and provide creative options to help us locate the right home. His thoughtful approach to thinking through details and providing other resources to ensure the buying and renovation process is completed in a way that gives one peace of mind. Needless to say, Mark is the DC Realtor to entrust in one of the most significant purchases in life.
Mark is a fantastic agent
Mark is a fantastic agent. We bought a foreclosure with him last year, and though the process wasn't painless — the selling bank lost the title for a few weeks and kept us from closing on time, which was a huge hassle since it was a cross-country move — Mark was *completely and totally awesome* at negotiating compensation for the hassles and in driving down the final price after the appraisal came in at lower than our offer. We ended up paying even less than we thought we would when we entered escrow; and we already thought we were getting a great deal. Aside from the great work he did on the financials, Mark was also patient and helpful with the complex shenanigans we were going through. He was very responsive to us and to the sellers and was always available. I've recommended him to friends and will definitely use him when we sell/buy again.
Heather Gonzalez
,
Buyer